Had a great ride out today. Sun shone and I got diverted from the Cat and Fiddle (road works I recon) but had an even better ride as the road was even better with no average speed cameras till the end.
Got to Matlock bath and had a brew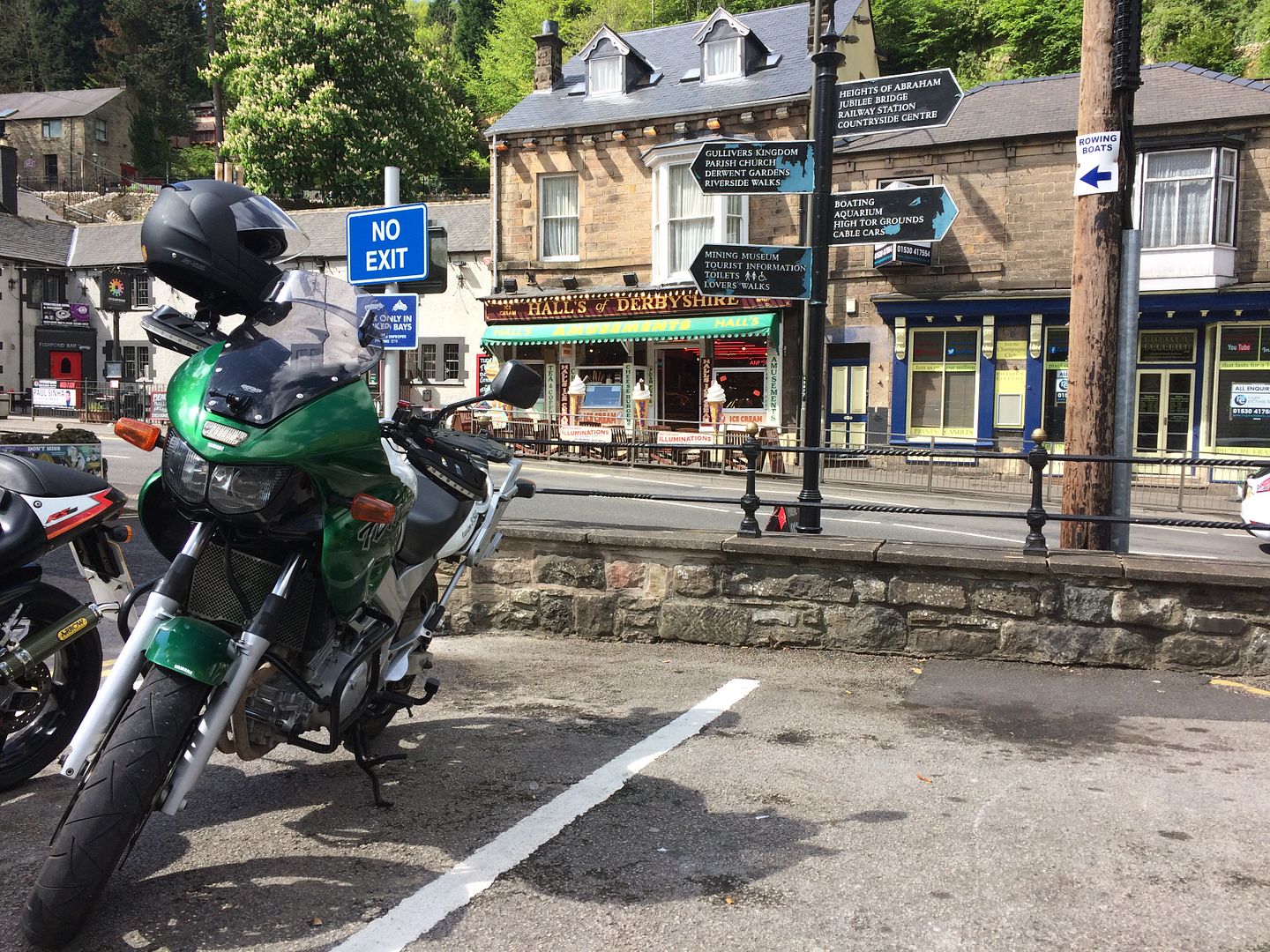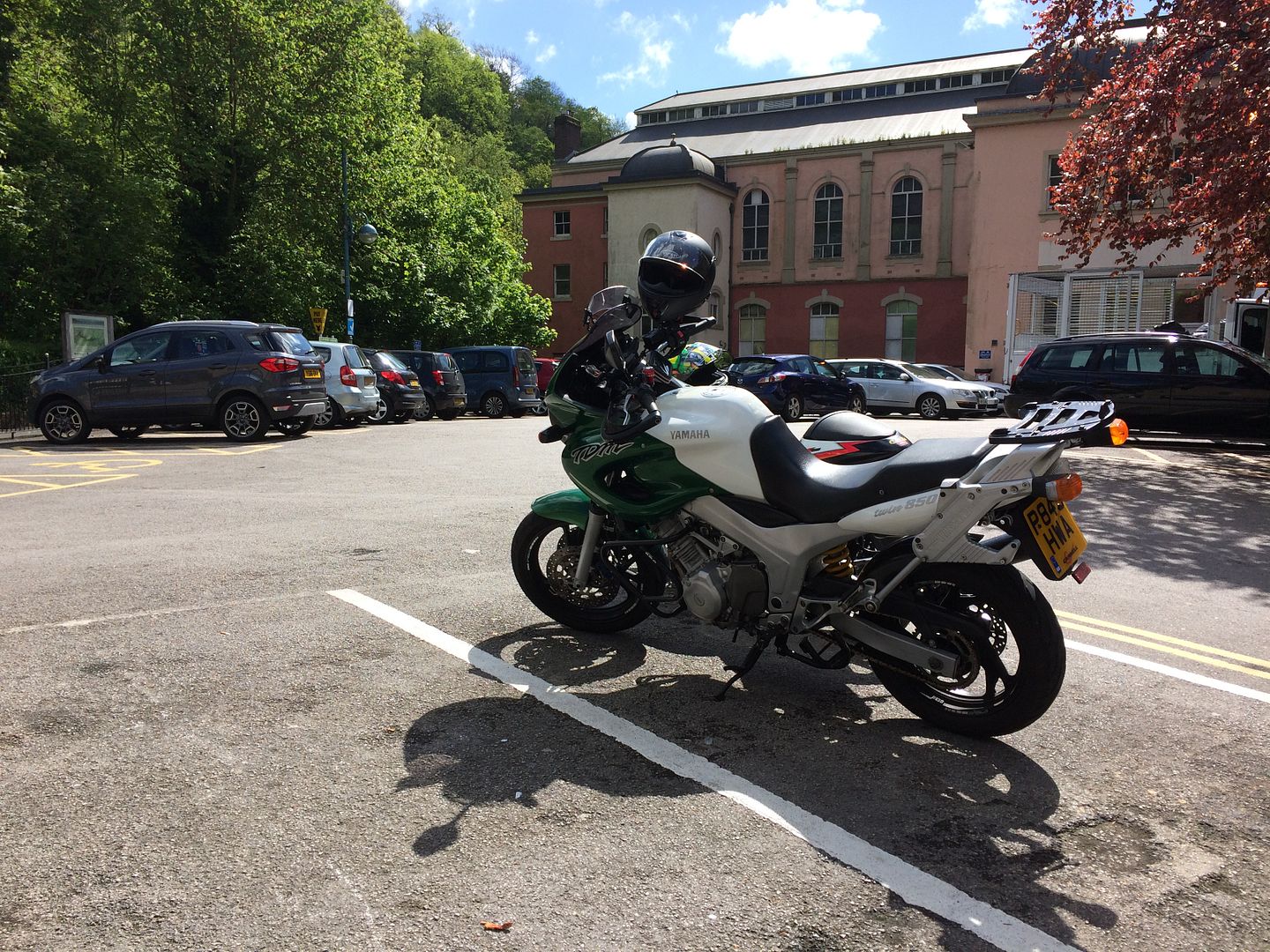 then rode down the A6 and just chilled. Got caught in the rain at Dovehole and wasn't very nice but soon got back into the sunshine and decided to go to Rivvy. Saw this nicely presented Camino. I think they sold these in catalogues?