Dunno who's done this, however....
Whichever designer stuffed the fuse box, starter solenoid etc under the seat, and then left it all exposed to the water'n'shite flung up by rear wheel etc needs to be taken outside and have their balls (or other parts if not male) dipped in liquid nitrogen

Having to replace solenoids as a service item at 26k seems tad stoopid methinks
So go get an old inner tube from your local tyre place and chop it up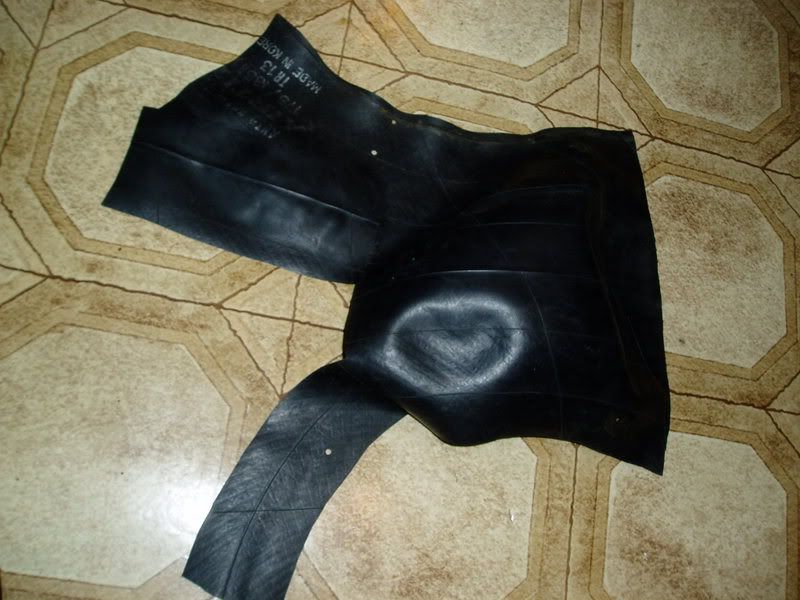 Fit over end of rear mudguard and bolt down using the 2 mudguard bolts (one under fuse box, other under scottoiler in this case) and then cable tie it in place, having punched some appropriate holes (I got flash & used a hole punch). Cable ties arrowed in pic + another one on side around rear resevoir to mc hose.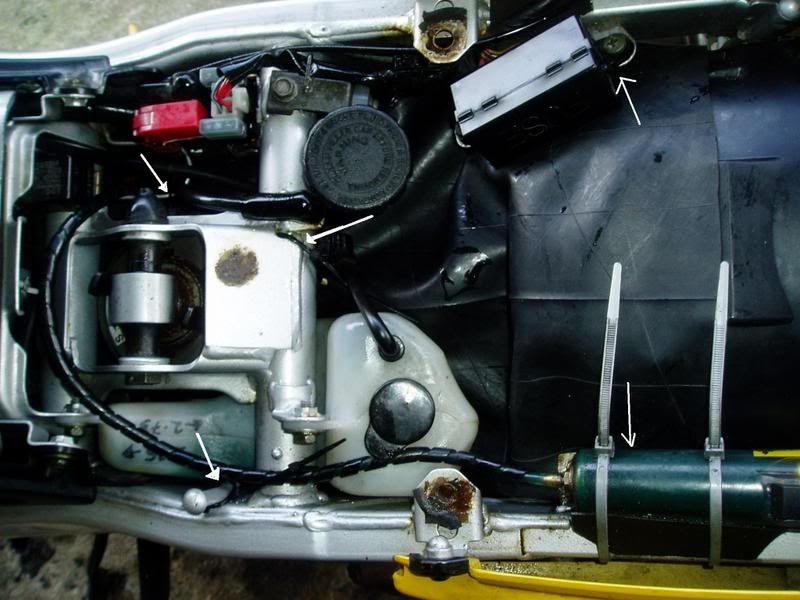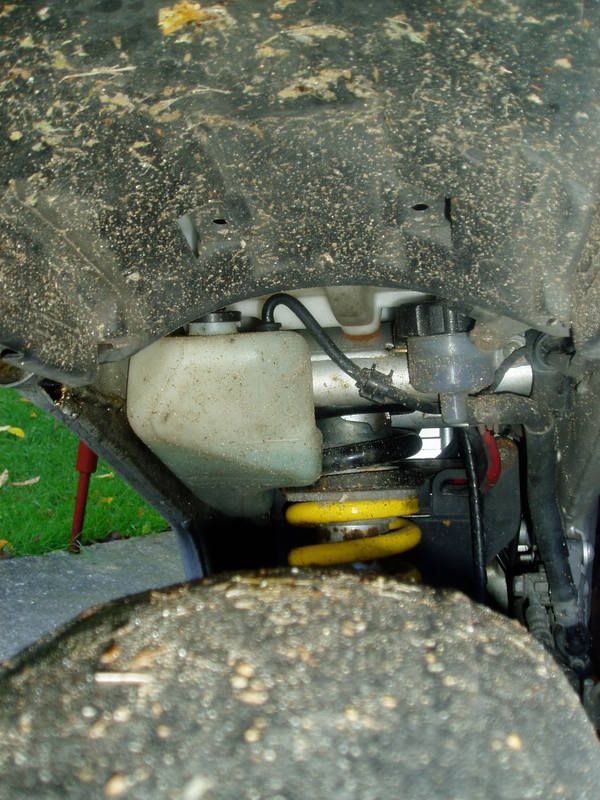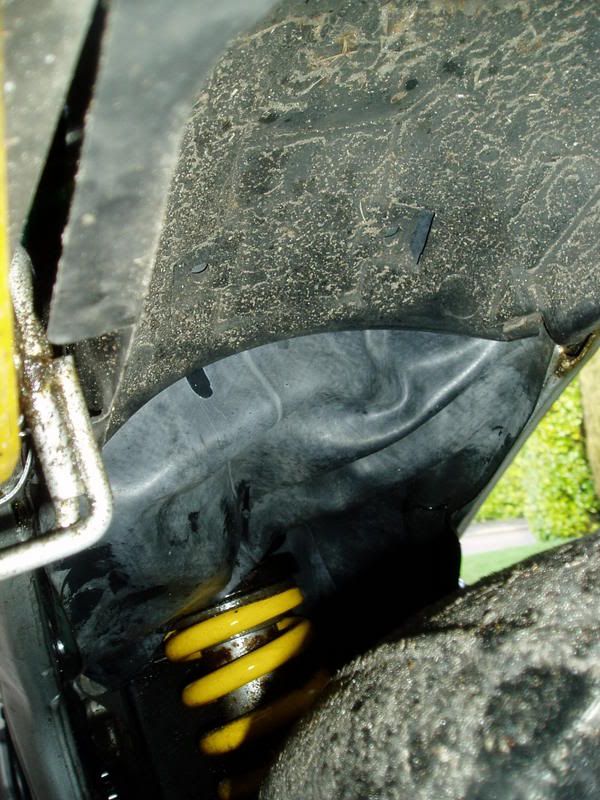 That should do the trick
(any Moderators wanna bounce this and the clutch cable cover post into knowledge base? tried to post there originally but couldn't)
Done - Thomas.