I know you're all up for a bitta kulchur, so for the benefit of RTT attendees, and particularly campers, I thought I'd add a note about the special wildlife in the area.
Firstly, the Kerry slug, which is found only in SW Ireland, Spain and Portugal (evidence of the old "land bridge" between these countries (when Wicky cuuld walk over for his duty-free). It's quite a decorative wee beastie, and comes in two main team colours: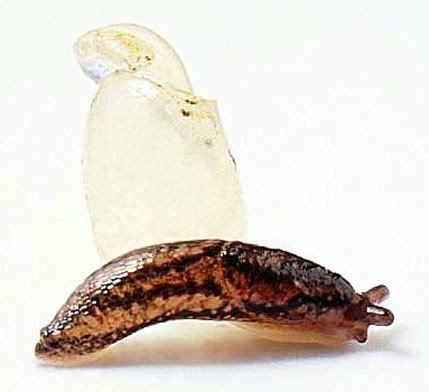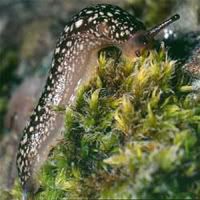 so if we find any we can have races on a wet evening (possibly using a Mk 1 TDM as a pacemaker....). As a topic for the pub, btw, there's a bit of controversy on the go, about protecting their habitat:
"Kerry's Mayor Michael Healy-Rae's call for the Kerry slug to 'go to hell' has been met with a vigorous response from the environmental lobby group Friends of the Irish Environment [FIE]. FIE submitted a report to the Minister for the Environment in February of last year which, with many other representations, led to the Minister instructing the NRA to seek a route for the N22 that would avoid Cascade Woods, a habitat for many species, including the protected Kerry slug."
Moreover ". It is quite a big slug, up to five centimetres long, but amazingly it can stretch itself out to a long thin shape up to twelve centimetres long. This special habit means that it can slither Houdini-like even out of a closed matchbox through the very narrow opening crack." We'll have to test it on a certain Scots wallet, eh? And maybe we could flog some as "guaranteed 100% earplugs" to Harley owners for beer money?
Interestingly, there's a local dance rhythm called the "Kerry slide". Despite rumours, I don't think it refers to sluggy "Close Encounters of the Turd Kind" as you totter barefoot across a darkened campsite to relieve yerself in the wee hours – but ye never know....

Then there's the nattarjack toad (another slippy creature, oddly enough – back to those rumours again....
) which is also quite colourful: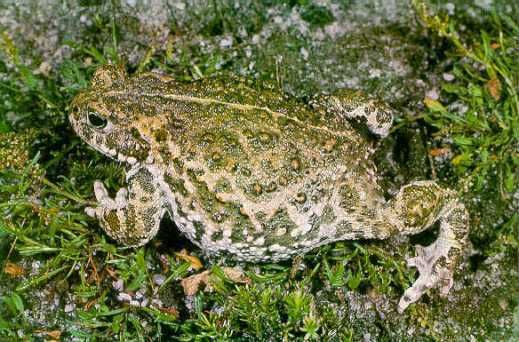 These will keep you entertained at night if you get bored – audio sample
here
.
Rest assured these species are rare - but we all know the strange magnetic attractions of the TDM

Edited by Pict, 22 June 2008 - 12:23 pm.