Mods - I tried to post this in knowledge base but couldn't, so feel free to move it over if you want

Firstly you need to strip the bike down removing upper and lower fairings, tank, seat and air box.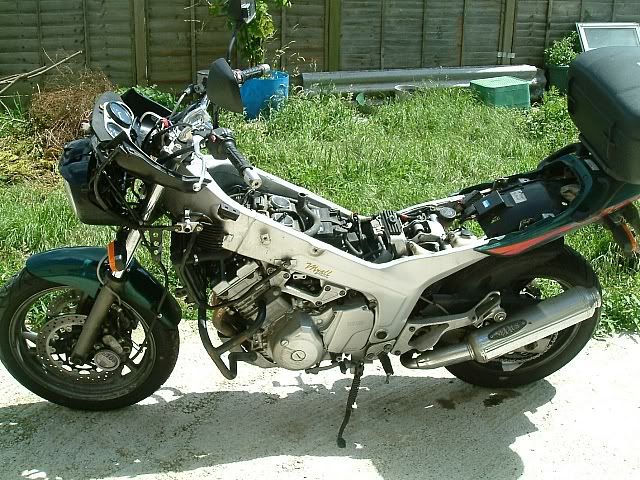 Youíll then have to remove the battery and battery box. This gives you the space you need to undo the carbs from the inlet manifold. Itís fiddly, but you can get a small allen key in there to undo the two lower jubilee clips.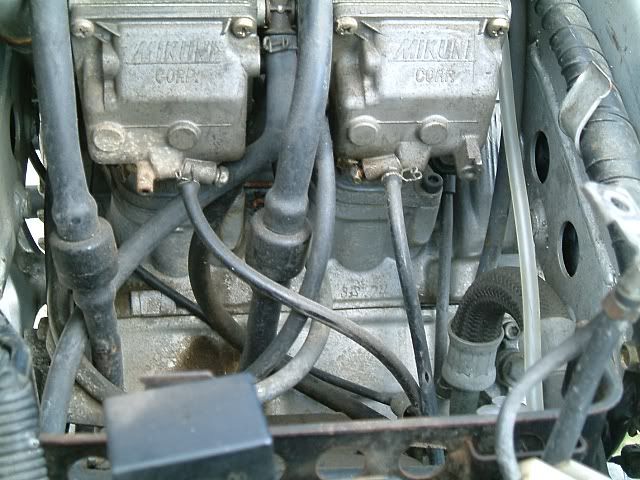 Once the carbs are free cover the inlet with a cloth to ensure nothing falls in there.
Work on one carb at a time so you have an unmolested example if you forget how anything goes back to together

First job is to take the carb top off which is held on with two screws and carefully lift it free. It has a long spring inside which will fall out if youíre not carefull.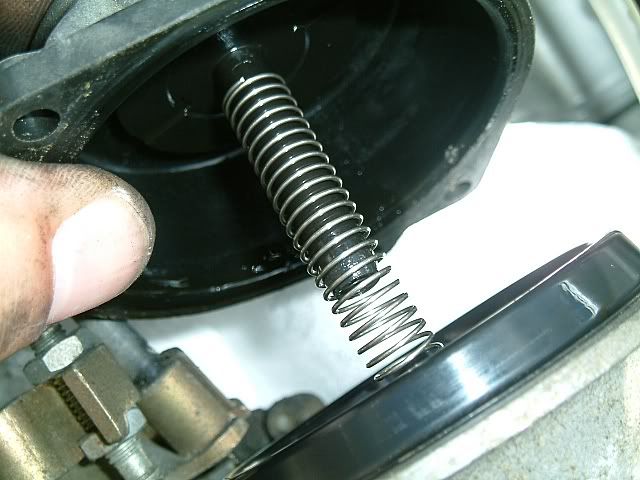 Then carefully remove the diaphragm and slide. Make sure you have somewhere clean and dust free to put them. If the diaphragm tears things get expensive, so be careful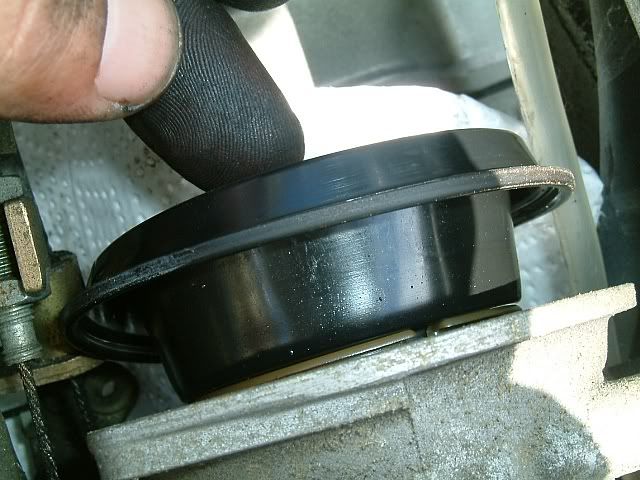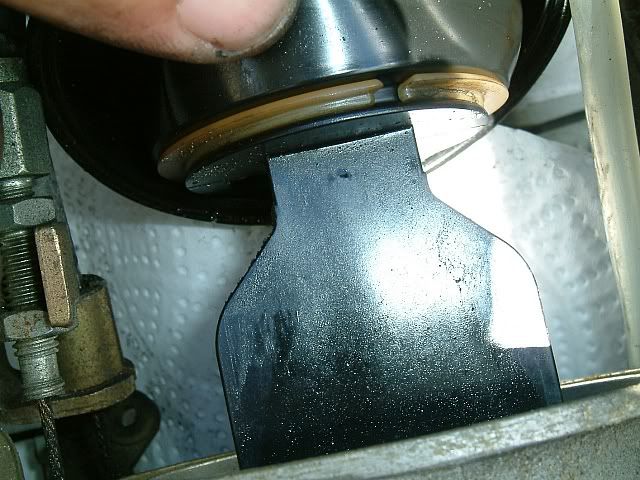 Next job is to remove the float bowl at the bottom of the carb. This is held on with four screws, one in each corner. Crack each screw first then undo diagonally opposing screws. When you undo these some petrol will spill out (a couple of tablespoons full). This is just whatís sitting in the bowl.
Once the bowl is off you need to undo the brass bolt that retains the emulsion tubes. This only has about 5 threads and is quite small, so donít drop it. When it comes off it also has a brass sleeve, so be ready to catch both.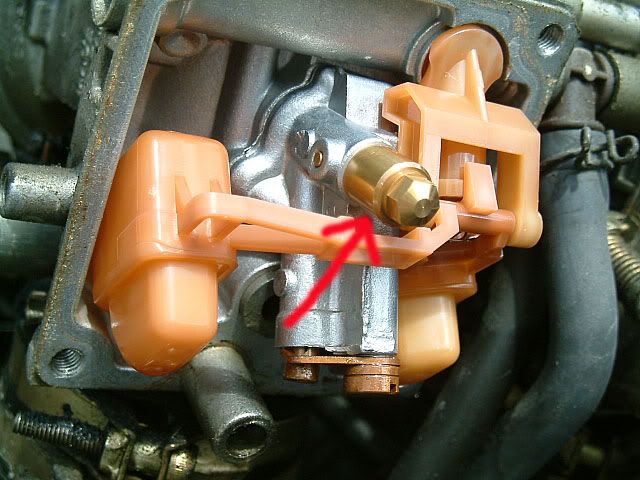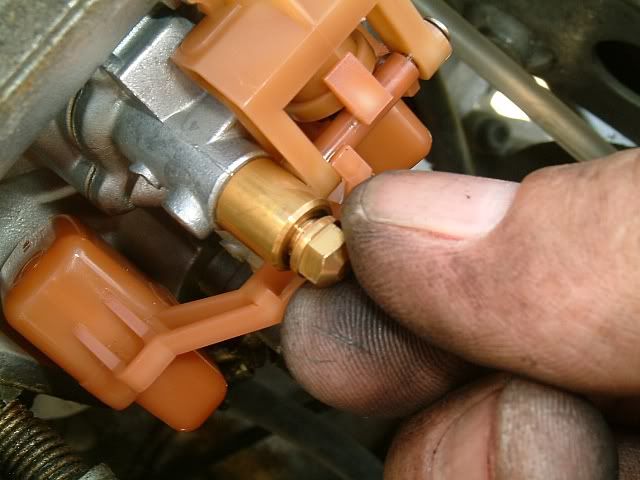 Youíre now ready to remove the emulsion tube. To do this, push it from the bottom into the carb. It may need a tap with a screwdriver handle to get it started, then itís removed through the top of the top of the carb.
As you remove it, make a mental note of where the groove in the tube locates.
Fitting the new one is the exact reverse. On one of mine when I pushed the new one into place it dislodged this aluminium cast piece from the base of the carb.
Simply relocate it though and push the new tub into place and once the brass retaining bolt and sleeve are replaced itíll be OK.
Now simply put everything back together
Once back together the bike will take a few moments to start because the float bowl has to refill with fuel and itíll not respond to throttle immediately. Once it settles down though it should be fine.
I suggest you try to start it as soon as the fuel tank is plumbed in, even before itís properly fixed in case you have a leak or other problem. You want to run in for a few minutes and give a little throttle. Also turn the bars from lock to lock to make sure thereís no pinching from trapped cables. Have a good look for any petrol leaks from the float bowls too. If there is you may have to replace the rubber gasket. It should be fine though. Mine was.
Once you know it runs properly and doesnít leak, put the rest back together and enjoy the new smoother throttle response and improved economy
Itís the first time Iíve done this job and the whole job only took an hour and a half and I recon I could do it quicker next time, so for about £40 in parts and less than two hours work, itís got to be a worthwhile job.
Paul