Maybe you lot already know this one but...
Whilst playing around with bike, I lube up the clutch cable with silicone lube as although a new cable in September, the action had got pretty rough.
Oohh lovely and smooth Sir!!
But, got to thinking that the lever end o' the cable open to loads a road shite, rain etc....
so remembering older Yams (SR500, XT500 etc) had rubber covers over the lever end I got hold of some and slapped 'em on
Look lever end o' cable all nice and shielded now from the cack and shite and elements
The larger rubber over the lever need a slot cutting to clear the extra bit on the lever to operate the clutch switch, and I disconnected & removed the clutch switch too.
Part No's:
Clutch cable end cover (about £2): 1E6-26342-00
Clutch lever cover (about £4): 1E6-26372-00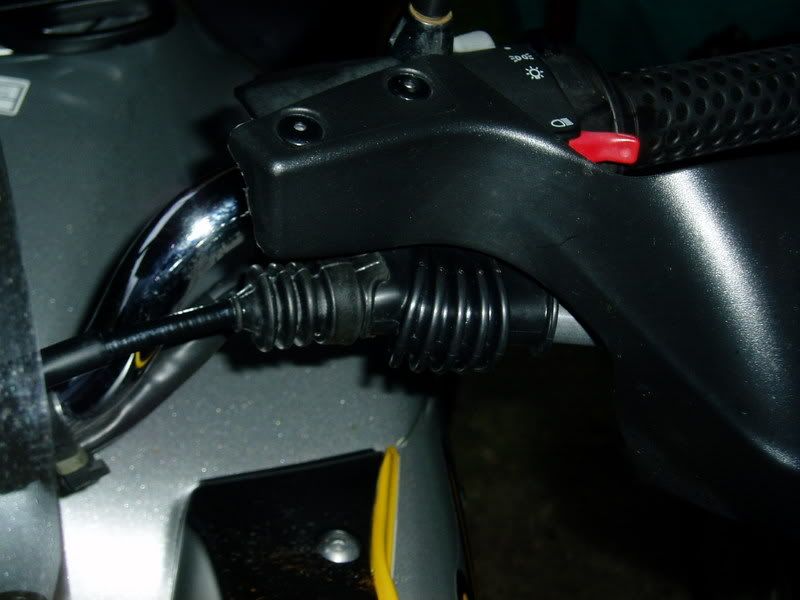 Edited by jht, 10 January 2007 - 08:00 pm.